BLACK RIVER RANCH DVDs
Camelot Studio's has available for purchase DVDs of the Black River Farm and Ranch horseshows. Order one today online.
---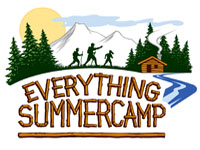 Everything Summer Camp
1-800-535-2057

Our campers get great discounts on
camp trunks and lots of other camp gear.
---
Insect Shield Summer Camp Apparel
Now, there is an important new way to help keep children and camp staff protected from biting ticks and insects while enjoying outdoor adventures at summer camp. Insect Shield camp apparel for adults/kids - provides effective, built-in and odorless protection against mosquitoes, ticks, ants, flies, chiggers, and midges (no-see-ums) including those that can carry dangerous diseases such as West Nile virus and Lyme disease.
---
At the end of summer, there is always a pile of campers belongings left at camp. This is an expensive waste for our campers (and their parents!) As a way to target the problem of lost belongings and a large lost and found closet, we are encouraging our campers to label all belongings.
We have partnered with Mabel's Labels, a company with all types of labels that are colourful, indestructable and fun! With a special 'Camp Pack' available and also a larger "Big Combo", your camper can label absolutely everything!
Go to www.blackriver.mabel.ca and then place your order!
We look forward to sending campers home with ALL their belongings this summer!
---
---